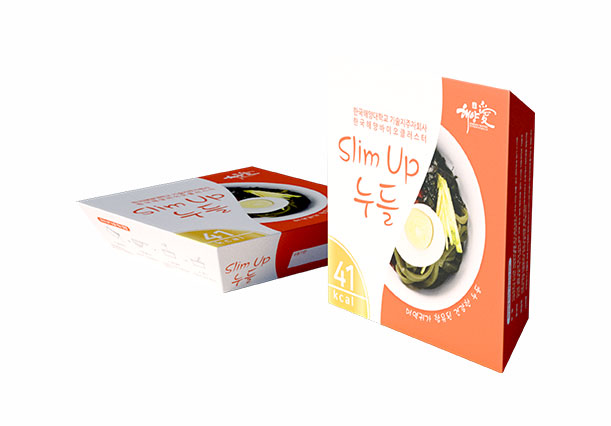 Korea Ocean Bio Cluster Products
Slim-Up Noodle
Healthy instant noodles made by seaweed tip rich in fucoidan and alginic acid Seaweed tips are located on the top of the seaweed roots and produces large quantities of slime to endure the surroundings such as sunlight and waves. And this slime is rich in fucoidan and alginic acid.
These components absorb moisture and expand, and, therefore, are filling when taken orally and also help improve diet.
What is fucoidan? Fucoidan is a type of dietary fiber contained in slime in seaweed.
It has been investigated by various scientists since 1913 when the substance was first discovered.
After the Japanese society published research on fucoidan in 1995, it is more recognized and, currently, researched in over 1,000 SCI-level studies. Fucoidan is known to offer various health-beneficial effects.