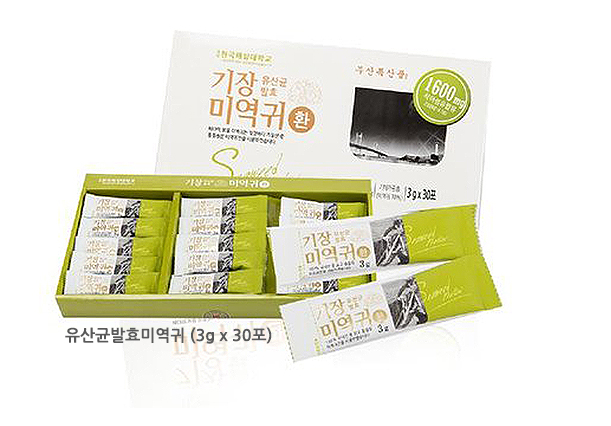 Korea Ocean Bio Cluster Product
Gijang Probiotic-Fermented Seaweed Pills
Gijang Probiotic-Fermented Seaweed Pills extracted from Korean seaweed tip Bioindustry companies in South Korea are facing limitations in developing fermented products such as enzyme and probiotic products. Recently, the health benefits of marine algae such as seaweed tip have been scientifically proven. However, due to the thick cell wall of potassium and calcium in seaweed have shortcomings such as difficulty for digestion.
발Fermented seaweed tip is a fermented product created by Korea Marine Bio Cluster using saccharide and rice bran powder based on probiotics.
Fermented seaweed tip has molecules that are reduced in size and, therefore, more easily absorbed.