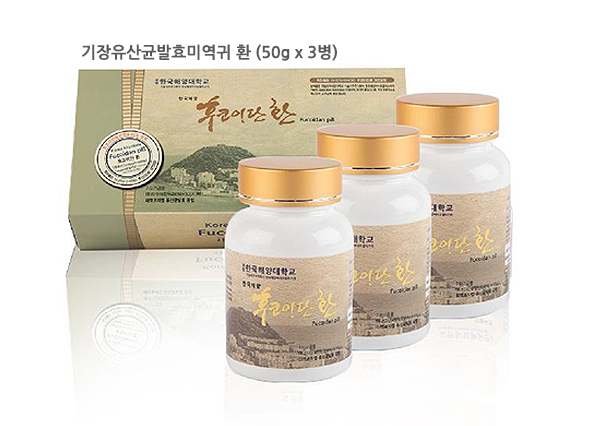 Korea Ocean Bio Cluster Product
Korea Marine Fucoidan Pills
Korea Marine Fucoidan Pills extracted from Korean seaweed tip Fucoidan pills are made of water soluble fiber contained in slime of marine algae.
It has been investigated by various scientists since 1913 when the substance was first discovered.
After the Japanese society published research on fucoidan in 1995, it is more recognized and, currently, researched in over 1,000 SCI-level studies.
Fucoidan is known to offer various health-beneficial effects, particularly on apoptosis.
Korea Marine Fucoidan Pills are premium fucoidan product made by using patented technology of Korea Marine Bio Cluster based on fucoidan powder (80% or more fucoidan), extracted from seaweed sporophyll, and probiotic fermentation of Busan's specialty Gijang Seaweed.