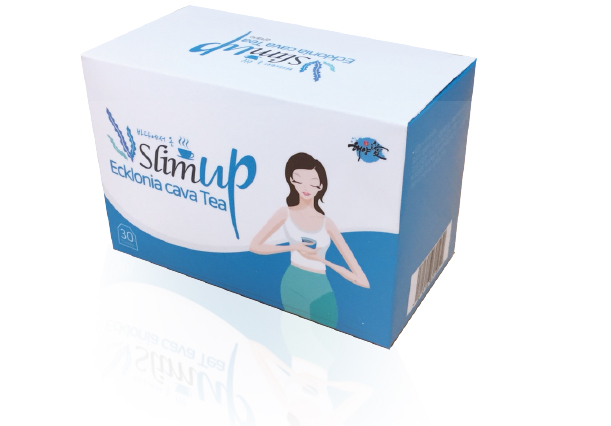 Korea Ocean Bio Cluster Product
Ecklonia Cava Tea
Extracted from Korean Ecklonia Cava Tea Change in diet has led to increasing obesity in population and various relevant diseases.
Meanwhile ecklonia cava is a perennial brown algae that belongs to the Laminarialse genus and Alariaceae family. It is widely found along the East Sea and Jeju Island, South Korea, and rich in polyphenol, fucoidan, alginic acid, iodine, potassium and other nutrients.
Also, research found ecklonia cava extract has various functions such as lipase inhibition activity (lipolysis), anti-oxidant, anti-inflammatory, anti-cancer, and anti-hypertension effects.
Among active ingredients of ecklonia cava, dieckol reduces body fat and has antioxidant effect that is over 8 times more powerful than catechin and up to 100 times more powerful than other polyphenols. According to research, it is water soluble and highly stable against heat.
Korea Marine Bio Cluster developed a method to extract dieckol from ecklonia cava and also manuacture ecklonia cava tea containing dieckol.