Building diverse pipelines based on fast new product development and patented technologies.
The research center of Korea Marine Bio Cluster uses food, health functional food, microbe culture and fermentation technology and its patented technologies to perform research and development and build relevant manufacturing processes.
We conduct R&D for the fourth industrial revolution that bridges different industries based on our new biotechnologies.
To reinforce our R&D department, Korea Marine Bio Cluster invests about 10% of its sales in R&D.
Our research center conducts research suited to needs of companies based on its network with local universities and research centers.
The research center of Korea Bio Cluster strives for endless development through continuous research and development.


Natural material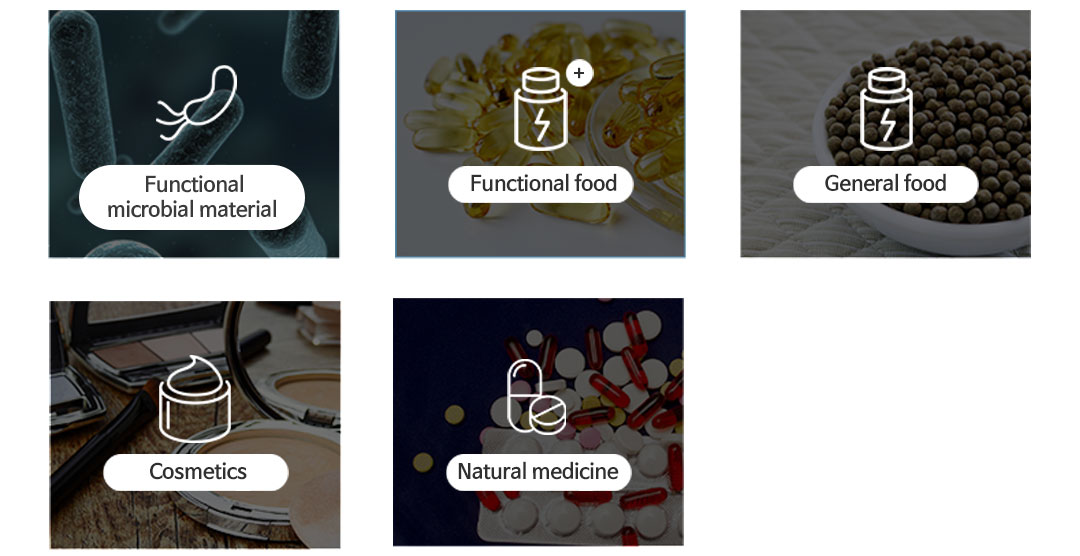 Basic research
Research and development of functional natural microbial materials / Development of new food materials and processing technologies / Development of health & beauty foods / Development of enzymes and microbes / Improvement of traditional fermentation strains / Improvement of traditional fermentation strains / Customized functional food development